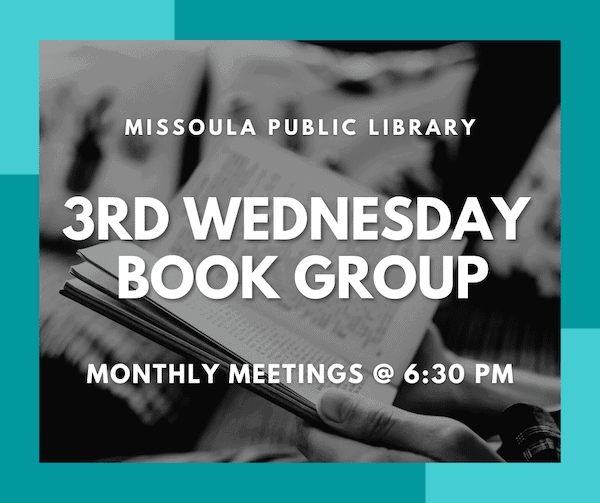 3rd Wednesday Book Group
Meetings will be held in the Blackfoot Room on Level Four. If you are interested in participating in this discussion, email Pam at with the "3rd Wednesday Book Group" in the subject line.
*Please note: On Sept 20, Join us for Jess Walter's author event at 5:30pm in the Cooper Room.
View book titles for upcoming discussions on our Book Groups page.