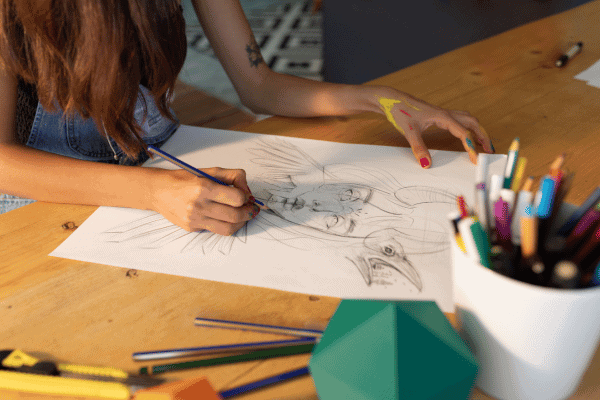 Art Unleashed: A Transformative Community Art Project at Your Local Library!
Summer Learning Program
A community art project that will unleash the hidden artist within each of us, transforming our beloved library into a gallery of imagination.
We invite everyone, from seasoned artists to enthusiastic beginners, to contribute their unique talents and perspectives to a collective masterpiece. With this project, we aim to foster a sense of belonging, encourage collaboration, and celebrate the diversity of our community.
There are two ways to participate. Our summer program theme is All Together Now and what better way to foster togetherness than to highlight the diversity of our community. We are asking you to make a self-portrait and bring it to the library. We will display all of the portraits we receive on our "art wall" on the Level Four. Portraits need to be 2D and no larger than 8.5 x 11in.
The second way to participate is to pick up a puzzle piece at any of our service desks. Take it home or decorate right in the library. We'll create a unique work of art as we put all of the pieces back together.