Books as Works of Art: A Panel Discussion
Missoula Public Library is thrilled to support the Montana Museum of Art and Culture to present this artful event. Join us for an open reception from 4-5 followed by an artists' panel discussion starting at 5:30. Montana Museum of Art Director Rafael Chacón will moderate this discussion exploring the exciting field of artists' books with panelists Peter Koch, Russell Maret, and Aaron Parrett. Peter Koch is a Montana-born artist and distinguished publisher, printer, and bibliophile. Russell Maret is one of the leading book artists in America today. Aaron Parrett is a professor of English at the University of Providence and founder of the Territorial Press in Helena. The panelists will present their latest work in the context of a conversation about the exploding global interest in artists' books.
Panelists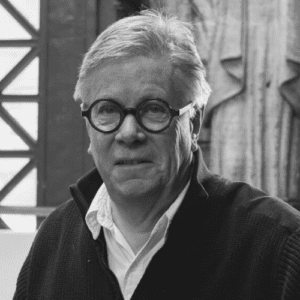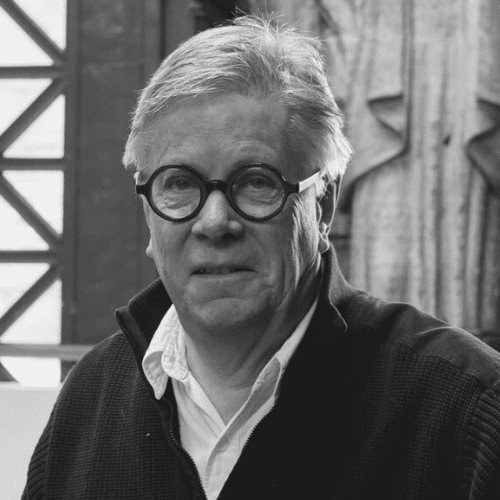 Peter Koch is a Montana-born artist, writer, letterpress master printer, typographer, and fine press publisher known internationally for his artists' books. In 1974, he founded Black Stone Press in Missoula, MT. His early work included the publication of the literary and graphic arts journal, Montana Gothic. He moved in 1979 with his press to San Francisco and served an apprenticeship with the celebrated book designer, Adrian Wilson. In January 1990, following the 1989 Loma Prieta earthquake, he changed his press name to Peter Koch Printers and moved the press to Berkeley, California. From 1991 to 2011, he taught The History of the Book as a Work of Art at University of California, Berkeley. Peter has extensive knowledge of typography, paper making, printmaking, bookbinding, and the design of books. In 2005, Peter and his wife, Susan Filter founded the Codex Foundation, dedicated to the preservation and support of artist books. The Codex Foundation has hosted the biennial CODEX International Book Fair since 2007. Stanford University Library hosted a major retrospective of his work in 2017 that traveled to the Grolier Club in New York City in 2019. View Peter's work online.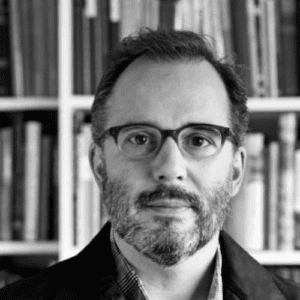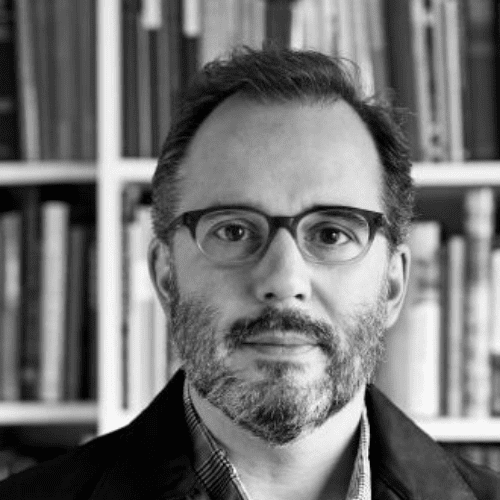 Russell Maret is a book artist and letter designer working in New York City. He began printing in San Francisco as a teenager before apprenticing with Peter Koch in Berkeley and Firefly Press in Somerville, Massachusetts. He set up his own press at the Center for Book Arts, New York in 1993 and has been printing and publishing ever since. In 1996 Russell began teaching himself to design letterforms, leading to a twelve year study before he completed his first typeface in 2008. In 2009 Russell was awarded the Rome Prize in Design from the American Academy in Rome. In 2011, he began working to convert some of his type designs into new metal typefaces for letterpress. Since then he has produced four metal typefaces, including Hungry Dutch, a new face for Monotype composition casting, as well as multiple suites of metal type ornaments. He has been the printer in residence of the Press in Tuscany Alley, San Francisco (1990); Artist in Residence at the Center for Book Arts, NYC (1996); Printer in Residence at the Bodleian Libraries Bibliographical Press, Oxford (2017); a trustee of the American Printing History Association; the North American Chair of the Fine Press Book Association, and a Master Lecturer in the MFA Book Arts & Printmaking Department of University of the Arts in Philadelphia. Russell's books and manuscripts are in public and private collections throughout the world. View Russell's work online.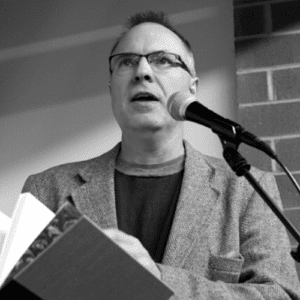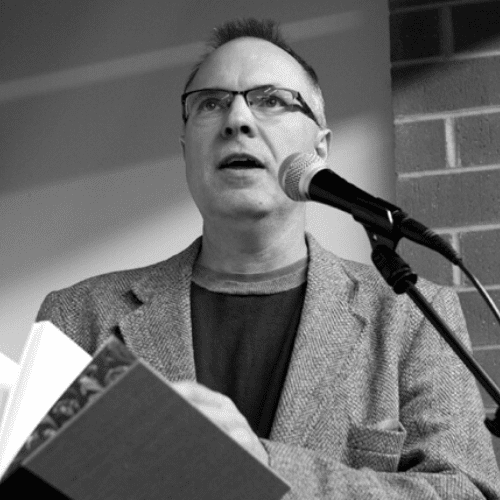 Dr. Aaron Parrett is a professor of English at the University of Providence and has published widely in many fields, including an essay in Parenthesis on Peter Koch's work called "The Minotaur and the River." He learned letterpress printing from Peter Koch, and founded the Territorial Press in Helena, MT, hailed as "largely a philosophical enterprise." His books include The Translunar Narrative in the Western Tradition, Literary Butte, and Montana Then and Now.
Moderator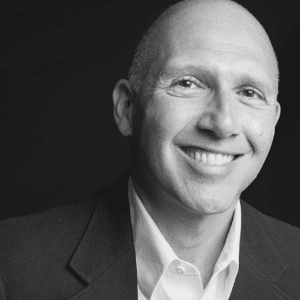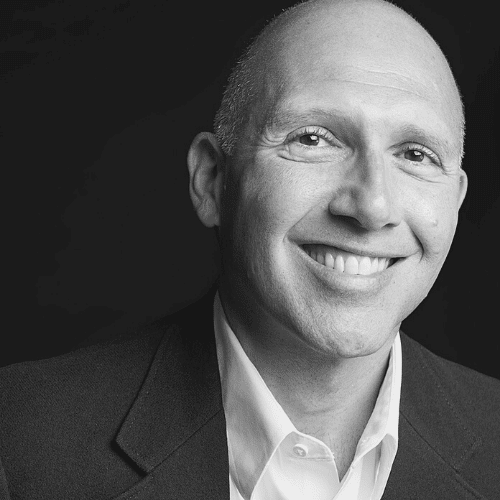 H. Rafael Chacón is Bruce and Suzanne Crocker Director of the Montana Museum of Art and Culture and Professor of Art History and Criticism at The University of Montana-Missoula where he lectures on a broad range of art historical subjects. He received his doctorate in art history with honors from the University of Chicago, having been awarded numerous research fellowships to study in Europe, including an award from the Spanish Ministry of Culture for his dissertation on Michelangelism in Renaissance sculpture. He has written on a range of topics related to Renaissance and baroque art, both in Europe and in the Americas, most recently focusing on revival style architecture in the U.S. Northwest during the late 19th century. Learn more about Rafael.