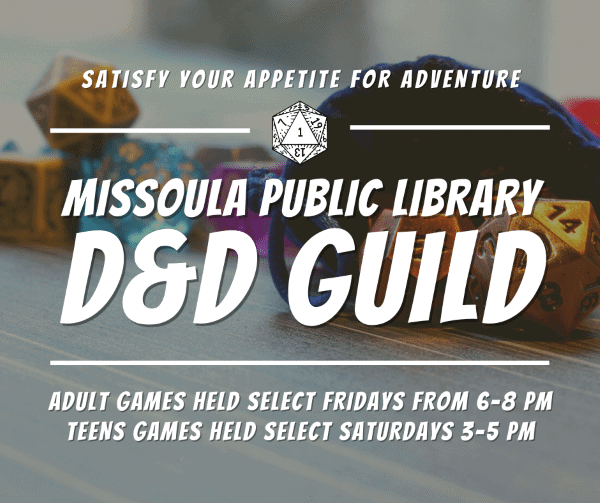 D&D Guild for Teens
Are you stuck at home, yearning to satisfy your appetite for adventure? Great news, our Teen D&D Guild is meeting online!
MPL offers Dungeons & Dragons for teens aged 12-17 and adults 18 and over. Beginners are welcome! Limited to 8 participants per session. Teen games will be held every other Saturday from 3–5pm online. These games are ongoing.
If you're interested in joining, please contact us at and we can help you get started!