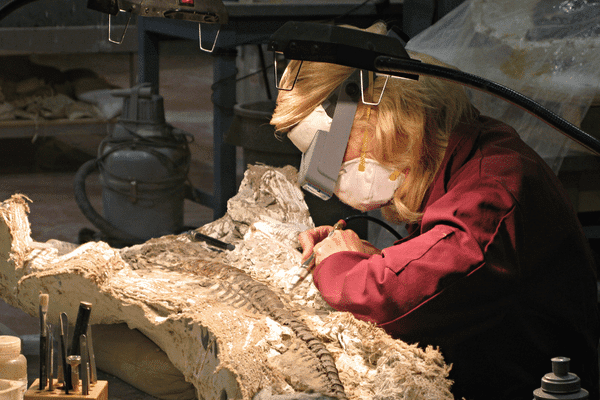 Fossils Rock! Lecture Series
Explore our ancient past at your library with UM paleontologist Kallie Moore! Kallie will present one lecture per month from January through June (plus one extra in March for kids!) on topics ranging from local geology to deep time and lots in between. These presentations are recorded and will be available for later viewing through MCAT's video-on-demand service.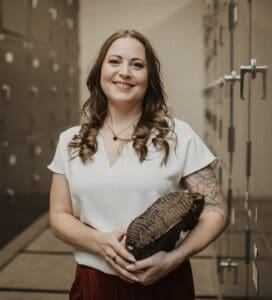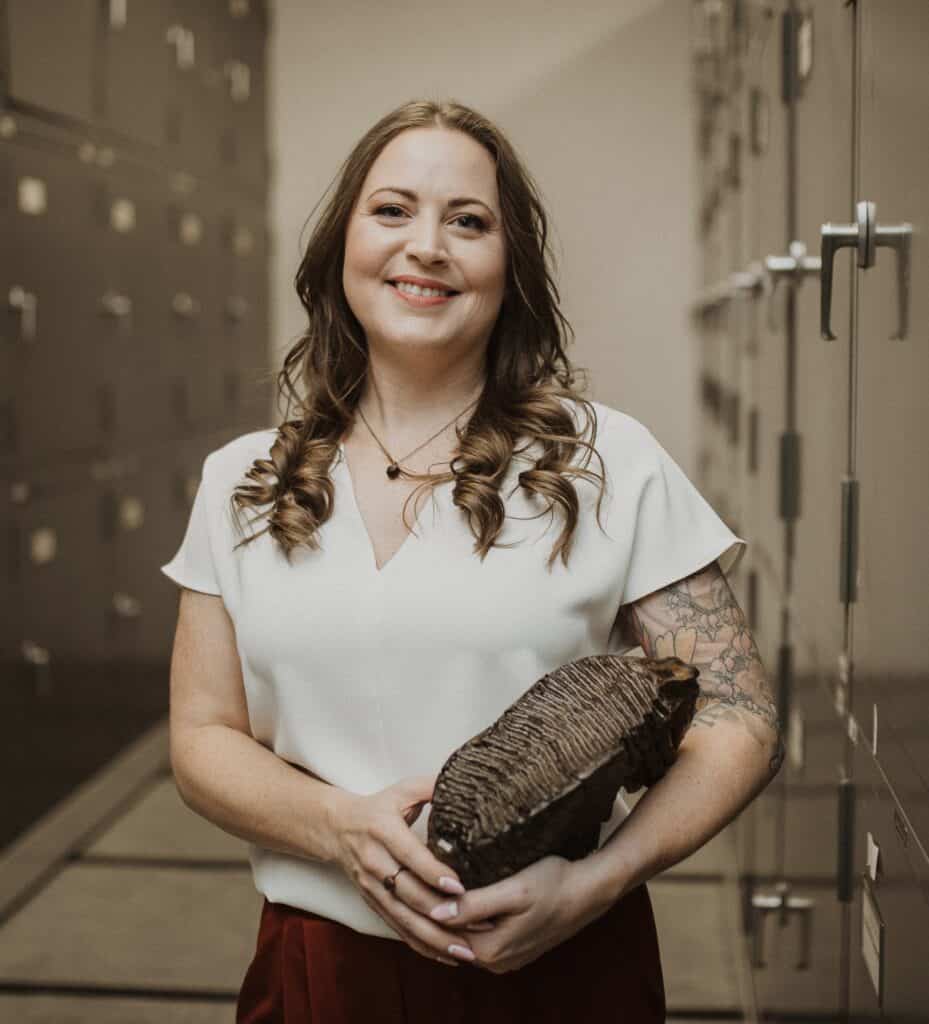 Kallie has managed the University of Montana Paleontology Collection since 2008. In 2017, she became a host and content consultant for PBS Eons, a YouTube Channel dedicated to the history of life on Earth. Kallie's debut book Tales of the Prehistoric World was released in the fall of 2022.
A Guide to Ice Age Montana
Feb 15, 6-7:30PM in Cooper's Space B
Winter is here… but not like it was during the Pleistocene Epoch. Join us as we travel back over 10 thousand years to meet the Ice Age animals that roamed Montana and to learn about the environment they lived in. We'll also dig into the geology of the Flathead Valley to find out how ice shaped the modern landscape.
Under the Sea 325 MYA: Montana's Bear Gulch Limestone
Mar 15, 6-7:30PM in Cooper's Space B
The fossils found in the Bear Gulch Limestone are phenomenally well preserved. From coelacanths and sharks to worms and shrimp, plus a mysterious animal that is still unidentified – the Bear Gulch fauna provides an almost perfect snapshot of life in Montana roughly 325 million years ago.
How to Be a Paleontologist
Mar 23, 2-3:30 PM in the Imaginarium
Are you a Paleo Nerd? Want to grow up and be a paleontologist? Come find out about the many ways of being a paleontologist! This program is for kids ages 8-13. Kallie will also discuss her new book, Tales of the Prehistoric World.
4HistoryBuffs: Tour Through Time with Kallie Moore
Apr 28, 7-9PM in Cooper's Space A/B
A quick history of the evolution of life on earth. We'll start with the first evidence of life around 4 billion years ago and work our way up to the most recent Ice Age that ended about 12,000 years ago. This program is a 4HistoryBuffs presentation as well as part of our Fossils Rock! Lecture Series.
Climate Change in Geologic History
May 31, 6-7:30PM in Cooper's Space B
Take a closer look at some of the dramatic changes in Earth's climate during its 4.567-billion-year history, including our current climatic situation. Explore changes such as the oxygenation of the planet and the most recent ice age, as well as a preview into Earth's possible future.
Jurassic Park: Fact of Fiction
Jun 21, 6-7:30PM in Cooper B
When the original Jurassic Park movie came out, it gave the most up to date look at dinosaurs and their behaviors. But we've learned a lot over the past 30 years. Join us to find out what still holds up, what doesn't, and how close we are to using ancient DNA to create a real-life Jurassic Park.