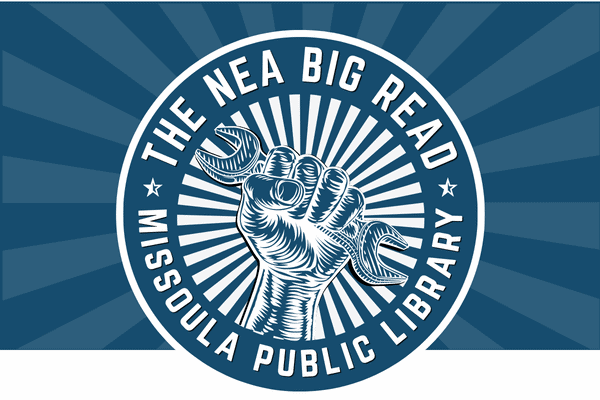 Frenchtown Book Club: The Cold Millions
This group meets to discuss a chosen book on the third Thursdays of the month at 5:45 pm in the Frenchtown School/Community Library, located in the Frenchtown High School at 17620 Frontage Rd. in Frenchtown. All are welcome even if the book was not read. You are also welcome to bring something to drink and sometimes a dessert finds its way to the table. For September, as part of this year's NEA Big Read, we'll discuss The Cold Millions by Jess Walter. For more information, please feel free to contact the Frenchtown library at (406) 626-2730.
NEA Big Read is a program of the National Endowment for the Arts in partnership with Arts Midwest.
View a full calendar of events for the NEA Big Read in Missoula