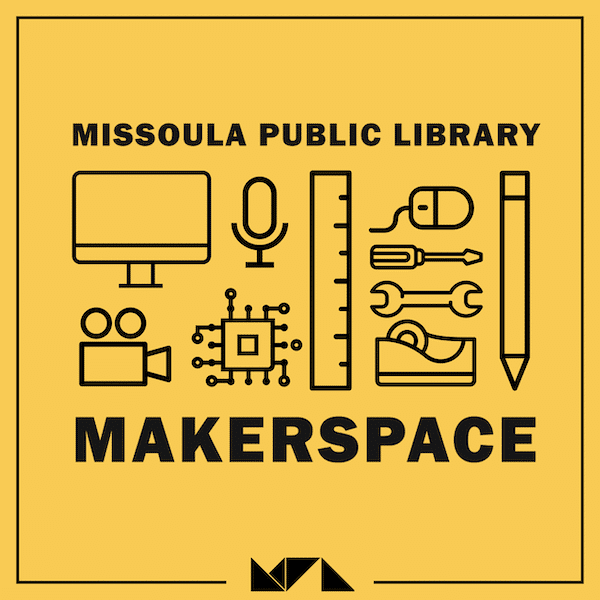 MakerSpace Classes
Making Pocket Solar Systems
Mar 24, 9:30–12:30pm
Explore the Makerspace, learn about its resources, and make a quick craft. During these special walk-in hours, kids of all ages are invited to drop in and learn the scale of our solar system with a quick paper craft.

Cat Got Your Password: A Wi-Fi Hacking Self-Defense Workshop
Mar 29, 5–8pm
Join us for a fun and engaging workshop on Wi-Fi cybersecurity at the award-winning Missoula Public Library, led by expert security researcher Kody Kinzie. This beginner-friendly workshop will teach you the basics of Wi-Fi security and provide you with hands-on experience using advanced Wi-Fi hacking techniques. You will also receive a free Wi-Fi Nugget development board upon completion of this workshop.
Each student will learn to explore Wi-Fi networks in a fun and engaging way using a Wi-Fi Nugget development board, a cat-themed, beginner-friendly device based on the popular esp8266 microcontroller. No prior experience is necessary, but please bring a Windows, MacOS, or Linux computer with Wi-Fi and a microUSB cable. Makerspace laptops are also available upon request.
Kody Kinzie will provide expert guidance and feedback throughout the workshop, ensuring that all techniques are demonstrated and practiced in a manner that upholds ethical and legal standards. You'll have the opportunity to practice what you learn in a safe and legal environment, and our knowledgeable instructor will be available to answer your questions and provide feedback. Registration required.
Instructor Bio: Kody Kinzie is a security researcher with extensive experience in Wi-Fi security and hacking tools, who hosts the Hak5 and Null Byte YouTube channels. He has a background in ethical hacking and is committed to empowering community members to protect themselves and their devices online.
Cricut Basics

Apr 12, 6:30–8pm
Learn the basics of operating a Cricut vinyl cutter by making your own bumper sticker in this free workshop.
The Nature of Currency: A DIY Metalcasting Workshop
Apr 22 & 29, 2–4pm
In this 2-part workshop, middle school-aged students will explore the underlying history of how (and a little of why) we create coins and other currency for exchange. Students will laser engrave their own sketches into wood, which they will use as a mold to create a one-sided coin with pewter. SPARK! Arts Teaching Artist Jesse Blumenthal will guide participants through the processes and facilitate the conversation around labor in relation to currency. Registration required; one ticket is for both workshop days.