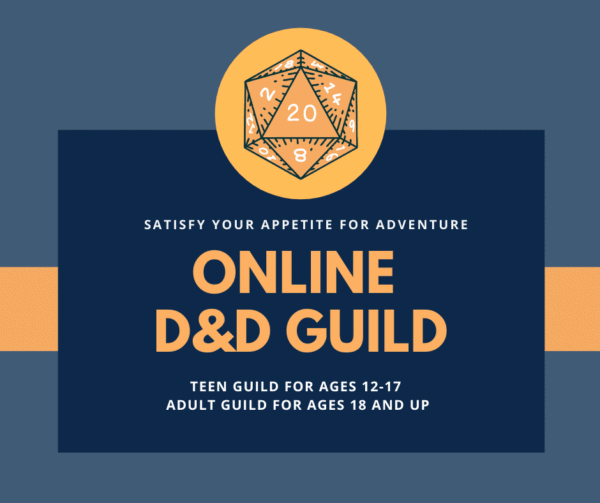 Online D&D Guild for Teens
Are you stuck at home, yearning to satisfy your appetite for adventure? Join us for an online game of Dungeons and Dragons! MPL offers Dungeons & Dragons for teens aged 12-17. Beginners are welcome! Limited to 8 participants per session.
All participants will need free accounts on dndbeyond.com, roll20.net, and Discord in order to join our virtual world.
If you're interested in joining, please contact us at bdoyle@missoula.lib.mt.us and we can help you get started!