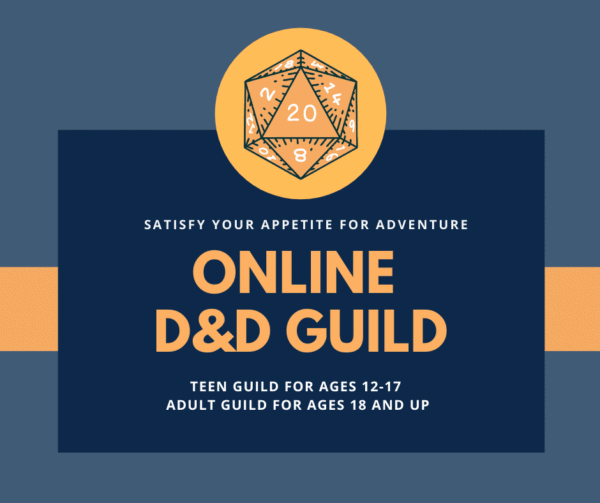 Online D&D Guild for Teens
Are you stuck at home, yearning to satisfy your appetite for adventure? Great news, our Teen D&D Guild is now in-person at your Missoula Public Library!
MPL offers Dungeons & Dragons for teens aged 12-17 and adults 18 and over. Beginners are welcome! Teen games will be held every other Saturday from 3-5 PM in the Ellingson Room on level 3. These guilds are ongoing.
If you're interested in joining, please contact us at bdoyle@missoula.lib.mt.us and we can help you get started!