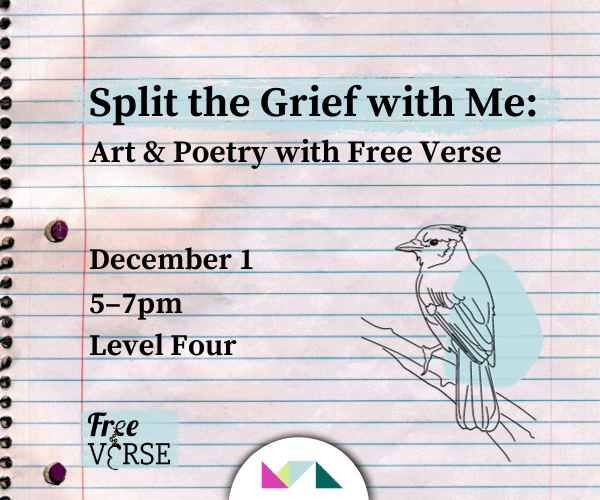 Split the Grief with Me: Art & Poetry with Free Verse
This First Friday Reception will celebrate the unveiling of a gallery of Free Verse Writing Project students' artwork and writing, which will hang on the Library's 4th floor through December. At the Reception, we will read our students' poetry, bring the creativity bursting out of the Pine Hill Correctional Facility into the room through a video, and offer a writing activity led by one of our workshop facilitators, Agate Gamble.
Free Verse brings arts and humanities-based educational programming to youth incarcerated in juvenile detention facilities across Montana. In 2022, we expanded our programming to serve youth incarcerated in psychiatric inpatient treatment centers, and in 2023 expanded to serve non-incarcerated, justice-involved youth. We provide daily workshops and lessons, bringing these workshops into the detention facilities themselves. We also publish and exhibit our youth participants' creative work on a regular basis, keeping their voices and stories in the communities they were removed from.
As a bluejay arrived
The world lost another soul
The bluejay split the grief with me.
-S