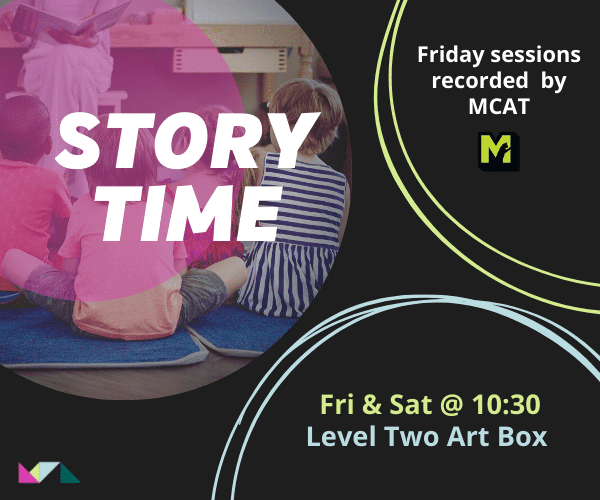 Story Time
Story Time is for children ages 3 and older and their caregivers. Join us for stories in the Art Box on Level Two.
Special Visitor
Dec 16 & 17
A very special visitor is taking time off from getting his sled and reindeer ready to visit Story Time! Have your listening ears and wish lists ready for the Big Guy himself.
If you're unable to attend, Friday Story Time will be recorded and posted online at a later date on the library's Story Time page and YouTube channel.