A Book Kit is a canvas bag filled with 10 copies of one title and a discussion guide. The guide comes complete with book reviews, author information, discussion questions, and additional tips and resources for book groups.
How do I request a book kit?
>> If you have additional questions or need assistance requesting a book kit, please chat or call us at (406)721-2665.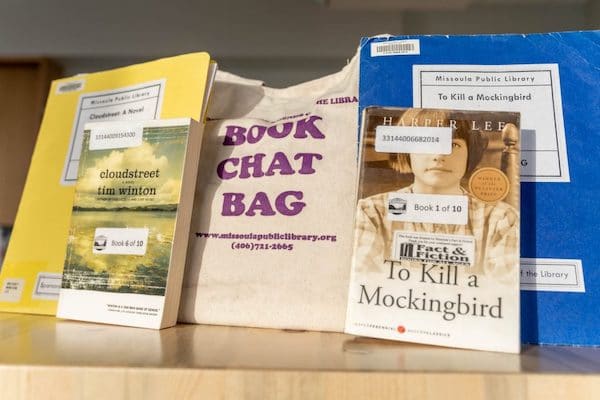 Book Kits are sponsored by the Friends of the Library