Where creativity and curiosity merge into a space that uses innovative tools and technologies for educational, recreational, and business pursuits. As an extension of the library, the MakerSpace encourages self-directed, hands-on learning by doing.
Makerspace appointment hours
Appointment Hours allow Makers uninterrupted access for their projects, and enable staff to provide guided orientations.
All bookings must currently be made through contacting MakerSpace staff:
To view current and available appointments, visit the schedule online here: MakerSpace Appointments
What users can expect during Appointment Hours:
2-hour blocks of time for free use of the MakerSpace by established Makers.
One-on-one orientation appointments for new Makers to establish skill and operational knowledge of the available machines.
Advice and troubleshooting from MakerSpace staff, as well as access to online resources.
Walk-in Hours allow library users free-form exploration of the equipment and resources of the Makerspace.
For current Walk-in Hours, view our monthly calendar below.
What users can expect during Walk-in Hours:
Basic introduction to a machine, as long as the machine is not currently in use by another user.
Resources such as laptops and internet are available.
Staff may provide advice, or recommend online resources, but cannot work on your project for you.
As a self-directed learning space, guided activities will be available to users during Walk-in Hours to encourage hands-on exploration.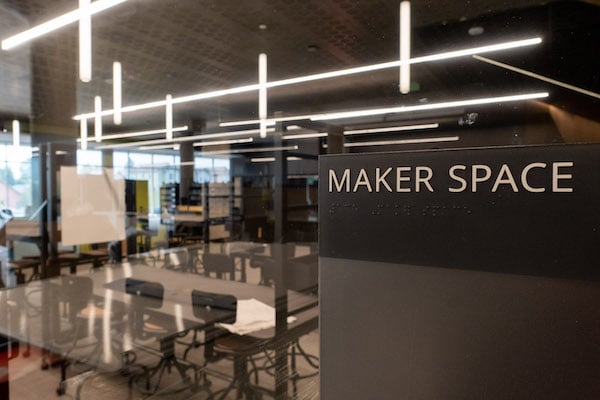 Closed
1–5 Appts
1–5 Appts
1–5 Appts
1–5 Appts
Closed
Closed
Closed
Closed
Closed
Closed
Closed
Closed
Closed
Closed
10–6 Appts
10–6 Appts
10–6 Appts
10–1 Appts
2–6 Walk-in Hours
10–1 Appts
2–6 Walk-in Hours
10–1 Appts
2–6 Walk-in Hours
10–1 Appts
2–6 Walk-in Hours
9–1 Walk-in Hours
2–5 Appts
9–1 Walk-in Hours
2–5 Appts
9–1 Walk-in Hours
2–5 Appts
9–1 Walk-in Hours
2–5 Appts
2–6 Walk-in Hours
4–6 Walk-in Hours
1–5 Appts
1–5 Appts
1–5 Appts
1–5 Appts
Closed
Closed
Closed
Closed
Closed
Closed
Closed
Closed
10–6 Appts
10–6 Appts
10–6 Appts
10–6 Appts
10–1 Appts
2–6 Walk-in Hours
10–1 Appts
2–6 Walk-in Hours
10–1 Appts
2–6 Walk-in Hours
9–1 Walk-in Hours
2–5 Appts
9–1 Walk-in Hours
2–5 Appts
9–1 Walk-in Hours
2–5 Appts
9–1 Walk-in Hours
2–5 Appts
2–6 Walk-in Hours
Open Air Artist-In-Residence
Meet the Fall Artist-In-Residence, Hannah Harvey. Hannah is hard at work creating new sculptural pieces using the MakerSpace's laser cutter and found objects. Her work explores community, relationships, and technology.
About the Artist: Hanna is a born and raised Montanan living, creating, and working in Missoula. She graduated from the University of Montana in 2019 with a BFA in Painting and Art Education. Hannah's current work centers around systems, arrangements, and relationships through the guise of technology and machinery. She enjoys using her artistic practice to play, tinker, and build meaningful relationships.
This event is free, and snacks are provided! Registration is not required but is appreciated.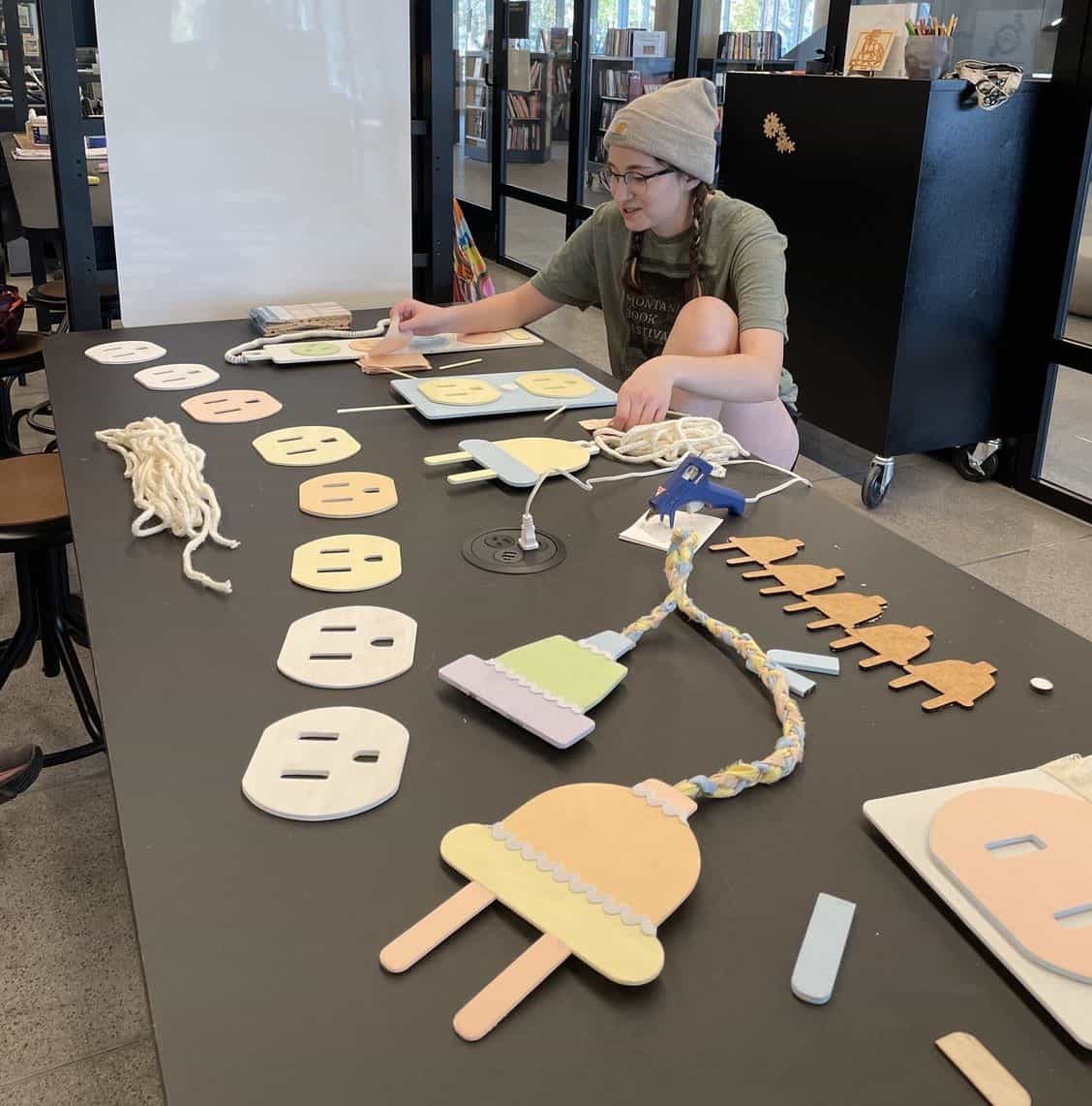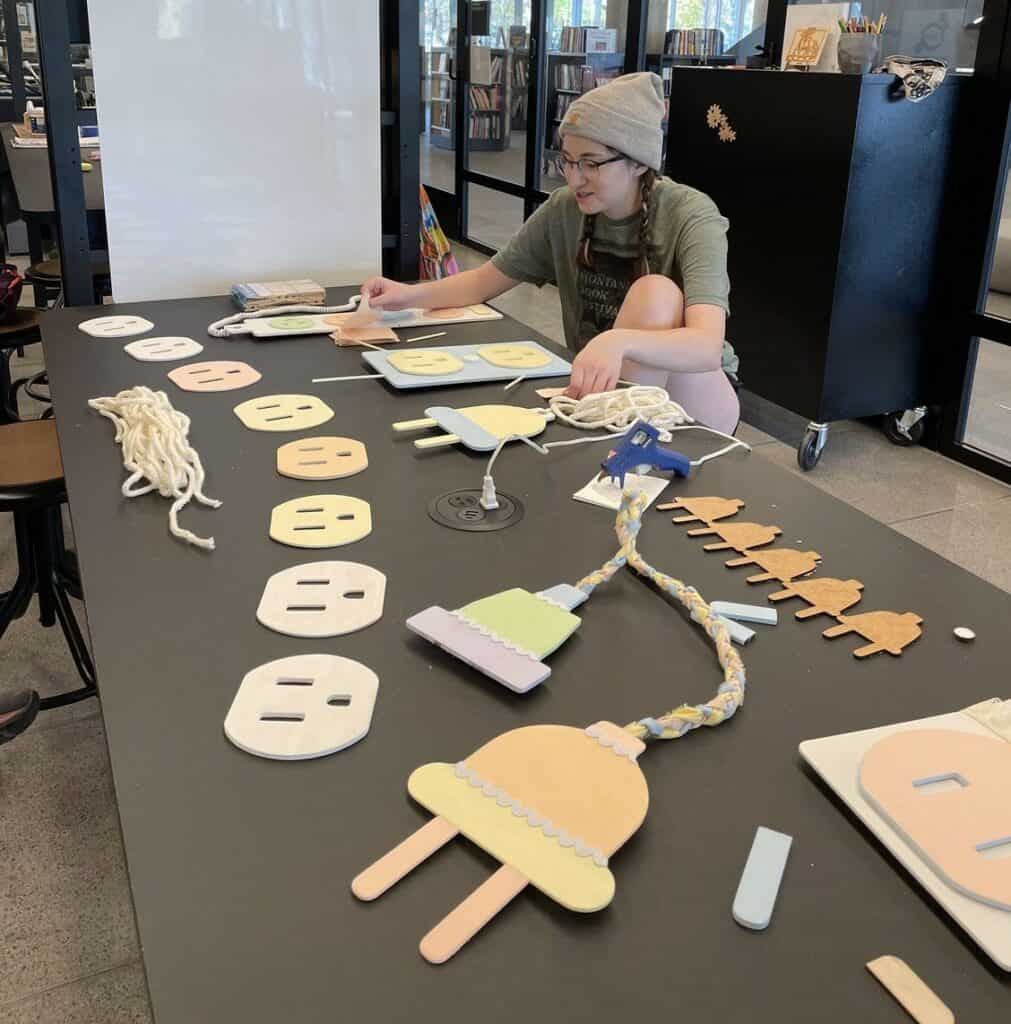 Laser Engraver/Cutting Machine
-Thunder Laser USA Nova 24 60-watt laser cutter/engraver
3D Printers
-Prusa i3 MK3s+
-Prusa Mini+
-FLSUN-QQS Pro
-Creality CR-10s
3D Scanning
-Einscan-SP Desktop 3D Scanner
-Structure Sensor 3D scanner attachment for iPad Pro, which uses the 3D scanning program Skanect
-Agisoft Metashape Standard software (for photogrammetry projects)
CNC Router for  Wood/Plastics Carving
-Inventables Carvey Desktop CNC Machine
-Shapeoko CNC router
Die Cut Cutting Machines
–Cricut Maker
Sewing Machine
-Bernina 1008 sewing machine
-Brother SE600 combo sewing/embroidery machine"
-Singer Talent sewing machine
-Brother Lock 1034D serger
Tools/Hand Tools
-Dremel 4000 rotary tool
-Duracraft 3-speed Drill Press
-Black and Decker cordless drill set
-Soldering Iron stations with soldering supply kits
-Various screwdrivers (Phillips, Flat, Torx, Hex)
Computing/Electronics
–Sparkfun Arduino Inventor's Kits
–Sparkfun Raspberry Pi 3 Kits
-Dell Laptops with Windows 10 and software including Fusion 360 for Personal Use (CAD program for 3D printing/prototyping), Inkscape (free vector graphics software), GIMP (free image editing software) and more
-Dell desktop computer system with Adobe Creative Cloud Suite installed, along with Affinity Designer, Affinity Photo, and Affinity Publisher software, as well as Autodesk Software including Autodesk Revit and Autodesk AutoCAD
Arts
-Various art supplies
-Jewelry making supplies
STEM Tools/Toys for Children
–littleBits Kits: littleBits Premium Kit and littleBits Synth kit
-Ozobot Bit robot kit
-Makeblock Mbot Robot Educational Kit
-Edison Programmable Robots
-Cubelets six robot blocks kit
-Squishy Circuits: Basic Kit
-Electronic Snap Circuits Classic SC-300 Electronics Exploration Kit
-Electronic Snap Circuits 3D Illumination Kit
-Let's Start Coding.com Kits: Base Kit and Code Piano Kit
-Makey Makey Kits
-Lego Mindstorms EV3: Robot Building Kit
-Thames Kosmos: Robotics Smart Machines Kit
-Smart Lab: Smart Circuits Kit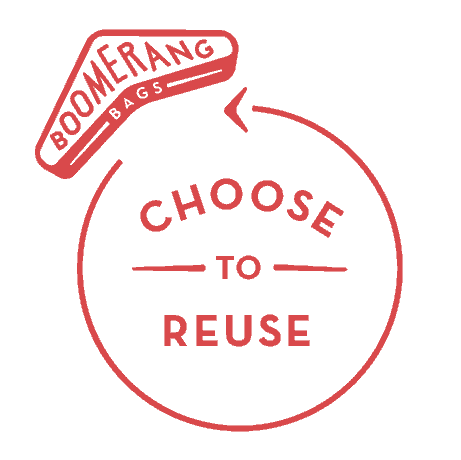 Boomerang Bags
Pick up one of our take-and-make kits to sew a reusable cloth bag. Make your bag and keep it, give it away, or return it to the MPL MakerSpace to be donated to the Missoula Food Bank and Community Center.

Check out our community page: Boomerang Bags @ Missoula Public Library.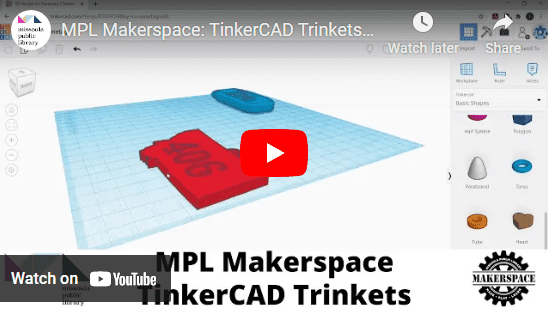 3D Printing and Scanning Policy
The Missoula Public Library MakerSpace, located in the Missoula Public Library, provides access to technology that includes free 3D scanning, as well as 3D printing for a minimal fee of 5 cents per gram of plastic.
These are staff mediated services and are available on a first come, first served basis.
The Missoula Public Library reserves the right to refuse scanning and/or production of any content at any time at the discretion of Library staff.
3D Printing and Scanning
Examples of specific content that will not be scanned or 3D printed includes, but is not limited to:
1. Content or objects that are illegal or harmful to minors
2. Content or objects that may be construed as having intent to harm. Such objects include weapons of any kind including guns and knives, or parts of those weapons such as gun stocks and knife handles.
3. Content or objects that may infringe upon the intellectual property rights of a third party.
4. Objects that are perishable.
-By submitting content or objects, the customer agrees to assume all responsibility for, and shall hold the Library harmless in, all matters related to patented, trademarked, or copyrighted materials. The Missoula Public Library is not responsible for any damage, loss, or security of data arising from the use of its computers or network, nor for the functionality or quality of content produced on the 3D printer.
-Refunds are not permitted.
-Customers will be notified via phone or email about their 3D prints when they have been completed, and all files will be deleted from the system at that time. Objects for printing that are not picked up within fourteen (14) calendar days following notification will not be retained.