Checkout a Chromebook or Wi-fi Hotspot to use at home. More info below. 
CHROMEBOOKS AVAILABLE FOR CHECKOUT!
Any MPL cardholder can reserve and checkout a Chromebook for 2 weeks. Start the process by giving us a call at (406)721-2665.  
*Chromebooks must be returned to a MPL staff person during Curbside Service. You will lose your Chromebook privileges if you return one to a MPL book drop. 
*Chromebooks require Wi-Fi to get on the Internet. We have Wi-fi Hotspots to check out if you don't have Wi-Fi at home.
Open the Chromebook. It should automatically power on.  Press the power button on the upper right of the keyboard if it does not.  As the Chromebook powers up, Google Chrome will automatically start.
Connect to the internet.  Click on the Wi-Fi icon (or the clock) located on the lower right of the screen.  Click again where it says "Not connected, no networks". A network list will display.  Select the Wi-Fi network you would like to use.
You will need a Google account to create and save any files.  It is easy to create an account by visiting https://www.google.com/gmail/
The Chromebook DOES NOT SAVE ANYTHING. If it is turned off, EVERYTHING you saved and all settings you've made to the Chromebook are automatically erased from the device in order to protect your privacy.
The Chromebook WILL AUTOMATICALLY TURN OFF WHEN YOU CLOSE IT.  You will lose any current progress you have on any websites you have open.  Everything you have saved to the Chromebook itself will be erased.
If you want to save anything you have created using the Chromebook, you will have to save it to another device, for example a USB Flash Drive, or you must save it to your own cloud storage space, such as Google Drive.
Chromebooks only have Google Chrome.  To create any files similar to an Excel spreadsheet or a Word document, you will use Google Docs, available through your Google account.  Files created using Google Docs are interchangeable with Microsoft Office files.
If a Chromebook is reformatted or stolen, it will be disabled remotely by MPL.  The Chromebook will then be worthless to you or anyone else.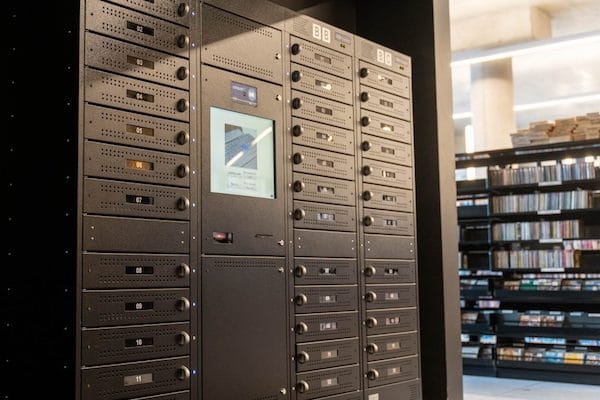 Need internet access at home? Missoula Public Library and its Branches have Wi-Fi hot spots for check out. You can connect any device, or multiple devices, and access the internet wherever you are. 
Each Wi-Fi hot spot device is available for a 2 week check out. Cardholders checking out this item must be 18 years or older. For questions, contact us or call 721-BOOK (2665).