This room contains an extensive collection of materials on Missoula and Montana's heritage as well as genealogical resources. Items do not circulate but are always here for you to use. Duplicates of some titles available in the nonfiction collection for check out – ask staff for assistance.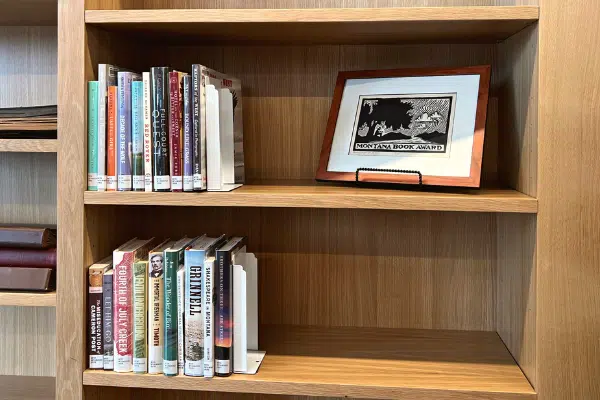 A new collection of Montana Book Award winners has been added to the Tony Veazey Montana Room. 
In 2001 the Friends of Missoula Public Library decided that Montana needed a book award in order to recognize literary and artistic excellence. Montana is home to a large number of astounding writers and honoring some of them each year brings attention to their work and their craft, attracts readers, and promotes great literature. With representation from all parts of the state, the Montana Book Award achieved immediate success.
For more information about the award, please visit the Montana Book Award website
Publishing or Reproducing materials from this room?
Researchers wishing to publish or reproduce MPL materials please adhere to this notice: The copyright law of the United States (Title 17 U.S. Code) governs the making of photocopies of copyrighted material. The person using this equipment is liable for any infringement.
Explore Your Family's History
Our genealogy collection is the most developed in the state for information on Missoula and its surrounding counties.