Our library's mission and policies concerning fines, social media, programming, and more. 

Missoula Public Library Board of Trustees has voted to join the Montana State Library and many libraries across the U.S. to equalize library services to all citizens. Studies show that overdue fines deter users with limited income from using a library because they are afraid to incur debt. These are the very citizens who need library services the most. Libraries that have dropped their overdue fines policies show a surprising dual effect: more users return to the library with late materials in hand; and monetary donations increase when users can keep materials a few more days until they have finished using them. Missoula Public Library's Fine-Free policy change applies only to late fees. Interlibrary Loan overdues and lost or damaged materials are not covered by the new policy. More info on pg. 25 of our Policy Manual (pdf download)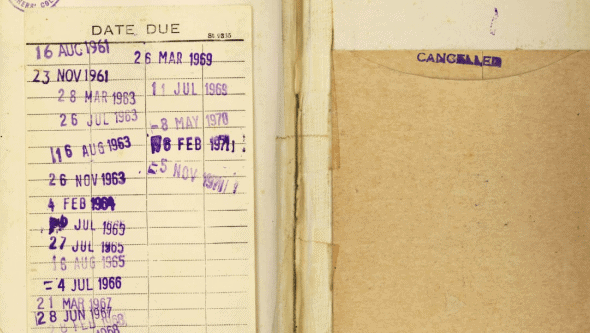 Purpose
The Missoula Public Library (MPL) is committed to using current social media. Social media is defined as any Web application, site, or account created and maintained by Missoula Public Library (MPL) which facilitates an environment for library staff and library users to share opinions and information about library-related subjects or issues.


Policy
Missoula Public Library managed social media tools are intended to facilitate communication and disseminate information. MPL regards online social media in the same way as its other information resources in accordance with its mission of serving the Missoula area's needs for learning, literacy, and community connections. As with more traditional resources, the library does not act in place of or in the absence of a parent. The library is not responsible for enforcing any restrictions which a parent or guardian may place on a minor's use of this resource. In addition to the general rules respecting use of the library, the Missoula Public Library prohibits use of its social media for any purpose which might create civil liability of the library board to any person.
Use of MPL social media is conditional on the user's agreement to observe this policy. Comments, posts and messages are welcome on MPL social media sites. MPL reserves the right to monitor content before it is published on its web based sites and accounts, and to modify or remove any messages or postings that it deems, in its sole discretion, to be abusive, defamatory, in violation of copyright, trademark right or other intellectual property right of any third party. Examples of content that will be removed by site authors or administrators include:
Obscene or racist content;

Personal attacks, insults, or threatening language;

Potentially libelous statements;

Copyrighted or plagiarized material;

Private, personal information published without consent including photos and images;

Comments totally unrelated to the content of the forum;

Hyperlinks to material that is not directly related to the discussion; or

Commercial promotions, private business activities, or spam
By posting content, including comments to MPL social media sites, users acknowledge and agree to the following:
By making a submission, users consent to its online display;

User submissions to MPL social media may be republished through other formats such as the MPL newsletter or Website for promotional purposes; and

MPL has the right to send e-mail regarding use of the social media.
Photos/Videos Policy
Individuals who attend an MPL-sponsored event where photographs or videos were taken. MPL event attendees should be given the option to opt-out from appearing in these photos and/or videos after an announcement is made to that effect at the event; opt out signs will also be posted at the event. If an individual does not opt out from use of photos or videos, a release form should be signed by that individual for the use of the photo or video. By signing that release the individual has consented to the use of a photograph, likeness, voice, or video recording for publicity, promotional, and other library related purposes including posting on MPL social media sites. An authorized signature on the individual release removes MPL from all liability or claims arising out of or in connection with the photograph, likeness, voice, or video recording and there will be no compensation for the use of said item.


External Content
Social media sites managed by MPL sometimes contain links to content on other World Wide Web Internet sites for which MPL is not responsible. MPL is not responsible for the reliability or accuracy of user generated content or of the content on sites to which MPL social media sites may link. Users use user-generated content and other web content at their own risk.


User Policy
Users are encouraged to protect their privacy when participating in online public forums. MPL is committed to protecting user's privacy (see Missoula Public Library Statement on Privacy and Confidentiality of Library Records); however, user privacy does not extend to public forums including social media forums where a user may choose to identify him or herself as a user of MPL. By posting content in a public forum, the user acknowledges that he or she may forfeit any expectation of user privacy. A user may be required to create an account for individual platforms in order to post content to any MPL social media.


Indemnification
By posting content, the user agrees to indemnify MPL and its officers and employees from and against all liabilities, judgments, damages and costs (including attorney's fees) incurred by any of them which arise out of or are related to the posted content. Forums and messaging may not be used for commercial purposes or for organized political activity. If any user does not agree to these terms, he or she should not use the service, as violation of the terms can lead to legal liability.
Ground Rules
A library program is an event that promotes the use of library materials, facilities, or services and/or offers the community an educational, recreational, or cultural experience.  All groups using library facilities must also adhere to these ground rules.  Library programs are prohibited from serving as a platform for generating income for any sponsoring group or individual, except funds to support the library.  Library programs must be noncommercial in nature.  Although a businessperson or other professional expert may present a program, no solicitation of business is permitted, nor admission charged.  The sale of products at a library program is not allowed.  There are two exceptions:
Writers, performers, and artists may sell their own works at the library following library programs in which they are featured.
The Friends of the Library may sell items at library programs they sponsor.
Program Content
Library programs are planned for the interest and enlightenment of Missoula County citizens and surrounding communities, and Missoula Public Library (MPL) strives to offer a variety of programs for all ages that support our mission.  Selection of library program topics, speakers, presentations, and resource materials are made by library staff based on the interests and needs of library users and the community.  Library sponsorship of a program does not constitute an endorsement of the content of the program or the views expressed by participants.  Program topics, speakers, and resources are not excluded from programs because of possible controversy.  Library staff use the following criteria in making decisions about program topics, speakers, and accompanying resources:
Relevance to community interests and issues
Treatment of content for intended audience
Presentation quality
Presenter background/qualifications in content area
Historical or educational significance
Connection to other community programs, exhibitions or events
Relation to library collections, resources, exhibits and programs
Availability of program space
Budget
Program Attendance
Attendance at library programs is always free and open to the public and shall not be restricted because of racial, religious, socioeconomic or political status, sexual orientation, or gender identity.  To participate in library programs attendees are expected to adhere to our Patron Behavior policy.  Individuals who attend an MPL sponsored event where photographs or videos are taken have the option to opt-out from appearing in these photos and/or videos.  Individuals desiring to opt-out are required to inform MPL staff.  For more detail please review our Photos/Videos policy.

Program Proposals
Programs may be planned and presented by library staff or by individuals or groups with the library acting as sponsor.  Programs may be offered in library meeting rooms as space permits or at other locations designated by the library.  Members of the public who want MPL to sponsor their program must submit a request to the Programming Committee several months in advance of the proposed program date in accordance with the below Scheduling Timeline; doing so does not guarantee library sponsorship.  Organizations or individuals partnering with the library for programs must coordinate marketing efforts with the library's Public Relations Specialist.

Scheduling Timeline
| | |
| --- | --- |
| Program Quarter | Program Proposal Deadline |
| December – January – February | October 1 |
| March – April – May | January 1 |
| June – July – August | April 1 |
| September – October – November | July 1 |