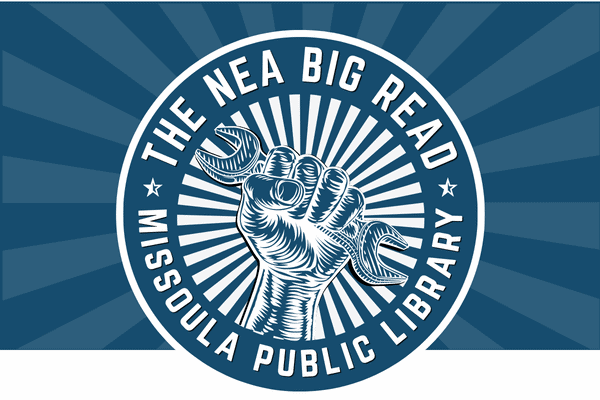 NEA Big Read Launch Party – The Cold Millions
Missoula Public Library is excited to launch its 2023 National Endowment for the Arts Big Read program exploring The Cold Millions by Jess Walter with a launch party on Friday, September 8 from 6-8PM. As part of Montana Book Festival activities, get your copy of The Cold Millions and enjoy snacks, specialty drinks by Bamboo Bar, live music by Wailing Aaron Jennings, and an old-time photo booth!
The NEA Big Read in Missoula is presented in partnership with the Missoula Public Library Foundation, the Dennis & Phyllis Washington Foundation, and the Friends of the Missoula Public Library, with support from the National Endowment for the Arts.
View a full calendar of events for the NEA Big Read in Missoula