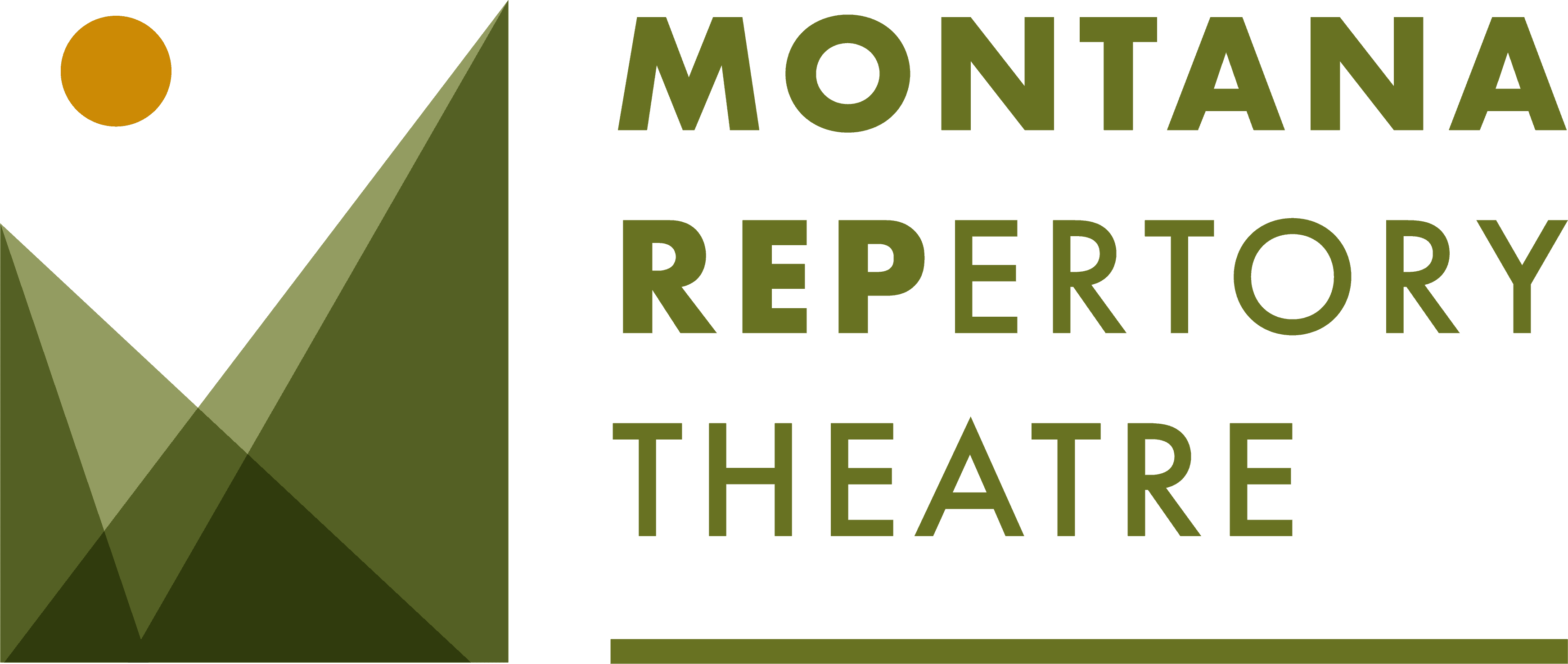 First Reads with Montana Repertory Theatre
Missoula Public Library is proud to host the Montana Repertory Theatre for First Reads, a four-part staged reading series featuring local actors reading four contemporary plays the Rep is considering for full productions. Staged readings let us test these stories in the community before sets, costumes, or other theatrical elements are added, allowing the audience and the actors to immerse themselves in the text and envision a future production. If you're a theatre lover, if you want to be the first to hear the plays the Rep is considering, or even if you just enjoy audiobooks or radio plays, you don't want to miss Montana Repertory Theatre's First Reads!
The Christians by Lucas Hnath
Mar. 18, 2pm
Twenty years ago, Pastor Paul's church was nothing more than a modest storefront. Now he presides over a congregation of thousands, with classrooms for Sunday School, a coffee shop in the lobby, and a baptismal font as big as a swimming pool. Today should be a day of celebration, but Paul is about to preach a sermon that will shake the foundations of his church's belief. A big-little play about faith in America—and the trouble with changing your mind.
"…this terrific play is about the mystery of faith, and how religion can tear people apart just as it can bring them together"- New York Times
Airness by Chelsea Marcantel, An Air Guitar Comedy
Apr. 8, 2pm
When Nina enters her first air guitar competition, she thinks winning will be easy, but as she befriends a group of charismatic nerds committed to becoming the next champion, she discovers more to this art form than playing pretend.
*language warning
"An all-out comedy that's fricking funny, hella heartfelt, and badass brilliant." – DC Metro
Annie Jump and the Library of Heaven by Reina Hardy
Apr. 15, 2pm
TYA (Theatre for Young Audiences – for Middle and High School age students)
Annie Jump is a 13-year-old science genius whose alien-obsessed father is the laughingstock of Strawberry, KS. One night in August, a meteor falls, and Annie meets Althea, an intergalactic supercomputer who manifests itself as a mean girl with really great hair. Althea's here to help Annie take humanity from the earth to the stars, but being the Chosen One isn't all glory. What is Althea hiding? And what will Annie have to sacrifice to fulfill her destiny? A play for all audiences about finding your place in the universe and intelligent life in your neighborhood.
"An adventure that takes you to the very edge of existence and back…. an intimate story about the potential that lies in all of us… you'll find yourself stargazing." -Broadwayworld.com, DC
The Roommate by Jen Silverman
May 6, 2pm
Sharon, in her mid-fifties, is recently divorced and needs a roommate to share her Iowa home. Robyn, also in her mid-fifties, needs a place to hide and a chance to start over. But as Sharon begins to uncover Robyn's secrets, they encourage her deep-seated desire to transform her life completely. A dark comedy about what it takes to re-route your life – and what happens when the wheels come off.
"The Roommate a play where The Odd Couple meets Breaking Bad and where women of a certain age are visible again to society." – Let's Play at ChicagoNow