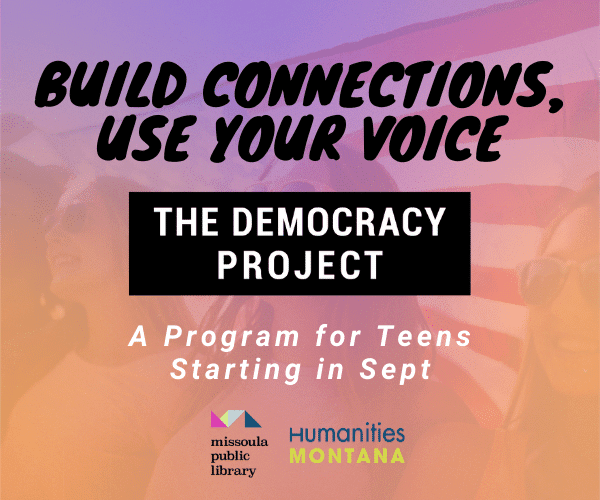 The Democracy Project
Join our Young Adult Librarian Linette and Sam from Humanities Montana to kick off The Democracy Project, a teen-led program empowering teens to make a difference in our community. Come for the snacks, stay for the fun.
The Democracy Project is a teen-led program that will help you build connections and find your civic voice. Learn how to exercise your rights in our democracy and take responsibility for the community in which you live. Get hands-on experience working with local government, business and nonprofit leaders, and other people affected by the issue your group chooses to tackle. Be part of a fun team while designing and implementing a project in the new Missoula Public Library, a hub of community activity.
This program is a partnership between the Missoula Public Library and the nonprofit Humanities Montana, with special thanks to the Charles Englehard Foundation and the L.A. Library Foundation.
Learn more about this exciting program on The Democracy Project page.