Library Director Transition
The Missoula City-County Library Board of Trustees is happy to announce its unanimous decision to select Slaven Lee(she/her)as the new Missoula Public Library executive director. An enthusiastic public servant, Lee will succeed the dedicated and stalwart leader Honore Bray following her March 31 retirement.
Meet MPL's Incoming Executive Director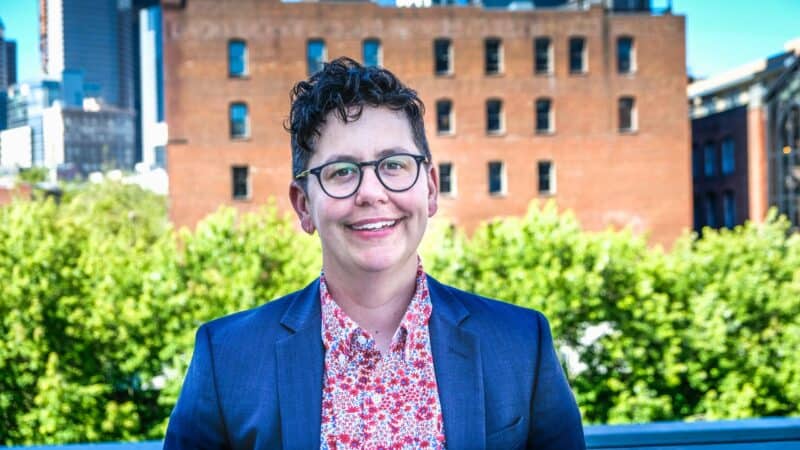 Slaven Lee
Lee comes to Missoula from Austin Public Library, Texas, and has held leadership roles in large, complex library systems serving rural and urban communities, including the King County Library System, Washington, and Queens Public Library, New York City.
"In Slaven, we've found a passionate, committed and inspiring leader," board Chair Audra Loyal said. "Someone who is dedicated to diversity, equity and inclusion, and creating positive change, and we are fortunate to have her join our cherished Missoula community."
With experience in corporate and public sectors, Lee holds a bachelor's degree in communication and media studies from Ohio University, a master's in library and information science from Emporia State University and is currently enrolled in the public administration certificate programat the University of Montana.
"I'm thrilled and honored to be MPL's next leader."Lee said. "The staff are exceptional, the community and partners are highly engaged, the new building creates so much opportunity and the branches reach patrons beyond downtown. I met so many wonderful people during my interview process and am looking forward to working with such great library advocates. I'm also eager to find even more ways we can be inclusive and welcoming."
Lee will be responsible for establishing, directing and coordinating the strategies, programs and activities of the Missoula Public Library. She'll implement the policies adopted by the board of trustees and further develop strong relationships with both in-house partners and all levels of stakeholders in the community.
Originally from rural Ohio, Lee has family in the Bitterroot Valley, a partner from Missoula and is personally invested in providing outstanding library services in the region. She loves hiking, spending time with her dogs and cooking.